About Austin MacWorks
Austin MacWorks now has two Austin stores!  We'd love to show you our newest store at 450 W. 2nd St.  And of course, we're still here to help you at our north store, 5770 N. MoPac.  There's no appointment necessary—just stop by and one of our friendly, super-smart experts will help you out!
Locally owned by well-known Apple experts and brothers Ramana and Srini Tatineni, Austin MacWorks has provided Mac sales, Mac repair and Mac service in Austin, Texas, for more than fifteen years.
We love Macs! We love iPhones! Austin MacWorks can supply you or your business with the latest Apple computers,  printers, scanners, accessories, peripherals — and more!
Austin MacWorks' Apple products are priced the same as Apple's, and we offer an emphasis on personal service that gives you the expertise you need to make a smart computing purchase. More
Sonos Will Blow Your Mind
Sonos is a system of HiFi wireless speakers and audio components that unites your digital music collection in one app that you control from any device. You can play any music you want in any room over a dedicated wireless network. Sonos makes it easy for you to listen to the music you love in every room of your home, in the highest sound quality. Learn more about Sonos at Austin MacWorks.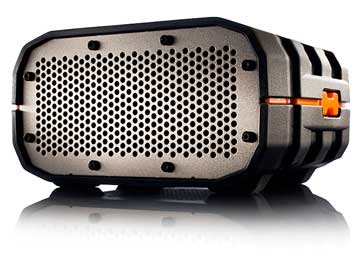 We've Got the Goods
iPad Mini with Retina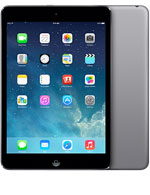 Reviewers are calling the iPad mini with Retina Display "the perfect balance of size and specs."  Check out the details on this great little do-it-all machine. iPad Mini with Retina at-a-glance.
MacBook Air with expanded battery life & super-fast chips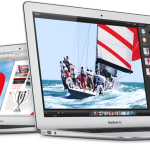 Apple is now offering the super thin, ultra lightweight MacBook Air with 9 and 12 hour battery life and the latest processor chip-set from Intel, Haswell. The fourth generation core chipset features expanded HD 5000 graphics and blazing fast 802.AC WiFi support.  Stop by Austin MacWorks and let us show you the amazingly fast and advanced MacBook Air.